Today I'm joining in on Pen to Paper's wishlist Wednesday, where you share a book you're wishing to read.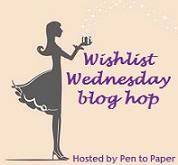 My pick is The Age of Miracles by Karen Thompson Walker. I had heard about it through a friend, and when I visited my parents last week they had checked it out from the library. It's about a young girl and what happens to her and her family when the earth's rotation slows down. I read the first couple of chapters and was immediately drawn in. I'm on a waiting list for it now at the library.
The book trailer gives a really good idea of the mood and the plot; it uses the first few lines of the book.